Contact me

Got a question you'd like to ask? Any suggestions for the stories or site? Or would you just like to send a comment? Please use the form below to send me a message - it will go straight to my email inbox and will not be visible to anyone else on this website. Feel free to stay anonymous if you like (but please remember to include your email address if you've got a question or comment that you'd like me to reply to).

(Note - I've just realised that originally, the first two fields in the contact form wouldn't allow any text for some reason - I have no idea why! I've deleted those two fields now so there shouldn't be any problems. If anybody has tried to send a message in the past and it hasn't worked, I apologise!)
- Loopy, 22/07/10
Powered by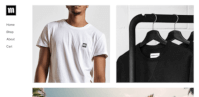 Create your own unique website with customizable templates.